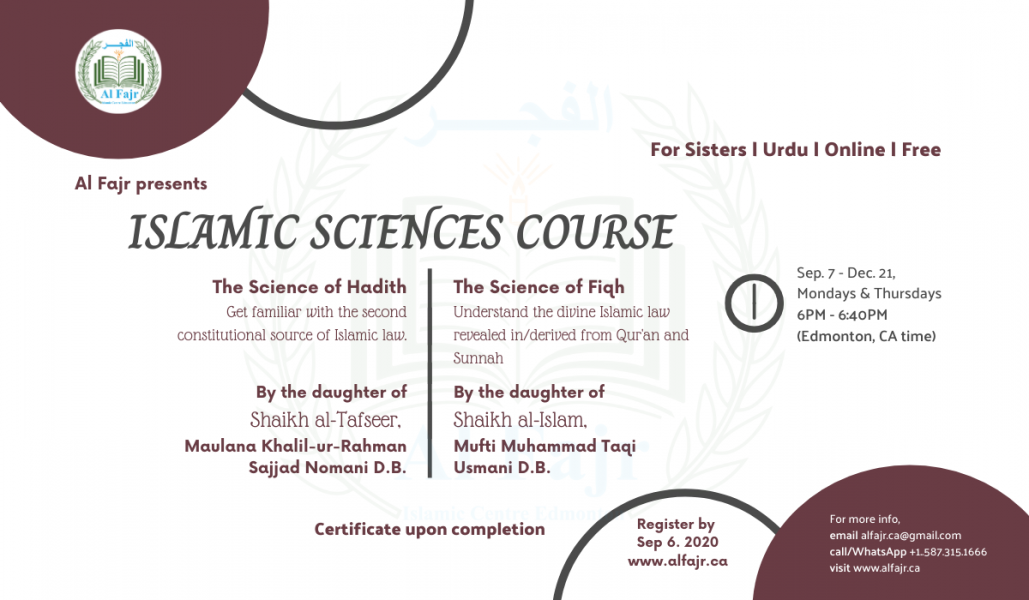 0 student

0 lessons
0 quizzes
16 week duration
LEARNING OUTCOMES
Only for 16 weeks!
Mondays & Thursdays for 40 minutes

From September 7, 2020 to December 21, 2020
6:00 pm to 6:40 pm, Edmonton, Alberta time

Subjects:
1.

The Science of Hadith (Kitabul Iman – Ma'ariful Hadith by Maulana Manzoor Nomani)

.
2.

The Science of Fiqh (Kitabul Salah – Fehm-e-Islam Course by Mufti Abdul Wahid)

.
4 self-assessments quizzes included.
Learn Hadith and Fiqh from a professional instructor from your own screens.
Information-packed.
Best suitable for beginners to advanced level students and who learn faster when instructed.
Course content designed by considering the current events.
Q&A time available at the end of every session.
0.00 average based on 0 ratings