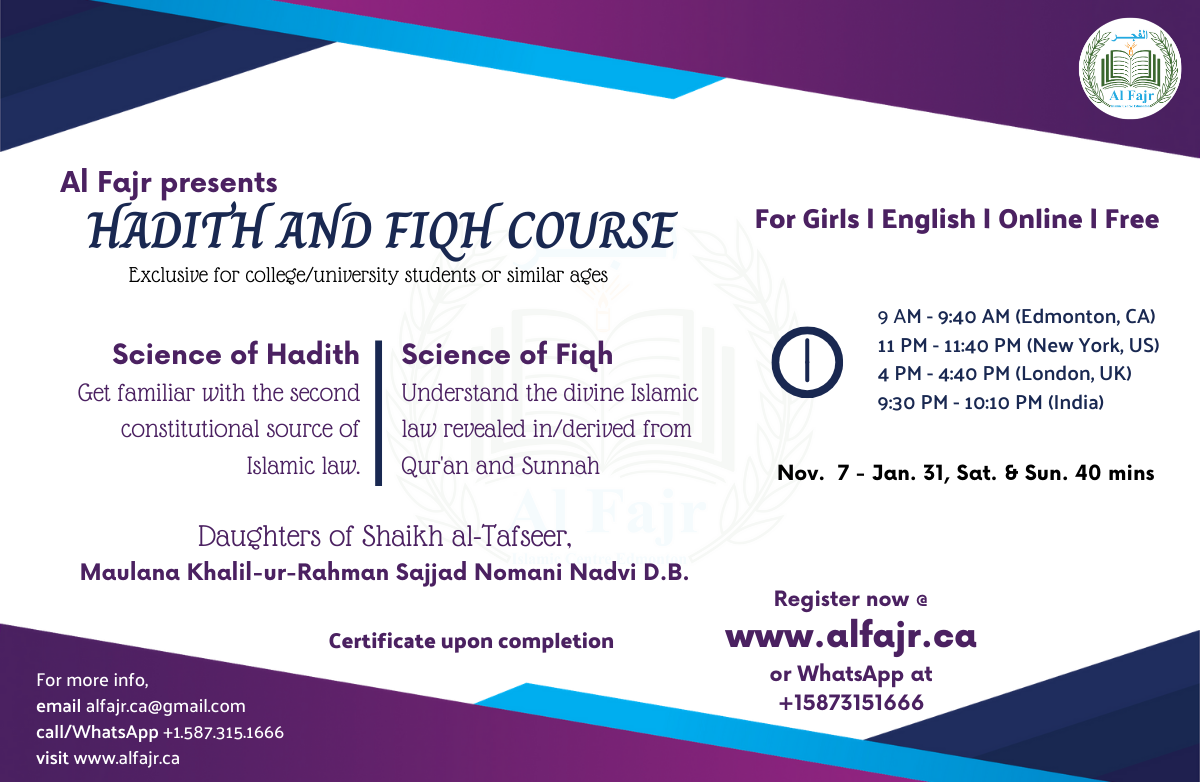 1 student

0 lessons
0 quizzes
13 week duration
This course would help sisters to understand and get familiar with the most essential aspects of Islam, which would allow them to consolidate the basic understandings and practising upon Islam. The course will cover three crucial subjects providing an in-depth study of 'Aqeedah, Fiqh, and Social Ethics. It is a part-time, 13-weeks course.

The classes are being held on zoom, every Saturday and Sunday, from Nov. 7th to Jan. 31st,

9:00 am to 9:40 AM (Edmonton, Canada time)
11 PM – 11:40 PM (New York, US)
4 PM – 4:40 PM (London, UK)
9:30 PM – 10:10 PM (India)

Certificates will be granted upon completion.

The course is being conducted by the daughters of Shaikh al-Tafseer, Maulana Khalil-ur-Rahman Sajjad Nomani DB, spokesperson of All India Muslim Personal Law Board.
The course is guided and supervised by The Jurist of the Age, Maulana Khalid Saifullah Rahmani, founder member of All India Muslim Personal Law Board (AIMPLB) and general secretary of Islamic Fiqh Academy.
0.00 average based on 0 ratings